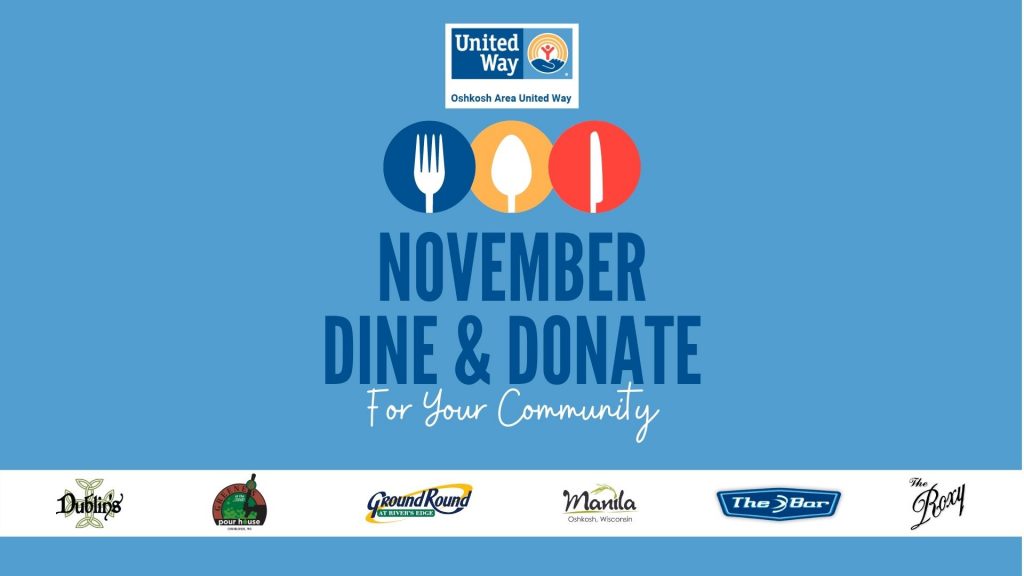 Throughout the month of November, those eating at a number of area restaurants have the chance to generate support for their community through the Oshkosh Area United Way (OAUW).
When you dine in (or carry out) throughout the month of November, you can add $1 or more to your tab to support your annual community campaign. Plus, on Wednesday, November 17, the same participating restaurants will donate 10% of their proceeds to the campaign.
November Dine & Donate For the Community is a unique effort among restaurants to raise funds for 41 programs funded through the OAUW that directly impact 1 in 3 people in the Oshkosh area.
Participating restaurants include Dublin's Irish Pub, Greene's Pour House, Ground Round at River's Edge, Manila Resto, The Bar, and The Roxy Supper Club.
If you are a restaurant that would like to participate in November Dine & Donate For the Community, call 920-235-8560 or email oauw@oshkoshunitedway.org.