Oshkosh Area United Way — A Strong Community Partner
Whether you're a small business, large corporation, or a nonprofit, you can make a difference through an annual workplace campaign.
Oshkosh Area United Way (OAUW) mobilizes area leaders, partners, volunteers, and donors who understand that change isn't something one person makes. It is something we create together.
We know area companies are invested in our community and want to focus their efforts on causes that align with their interests. OAUW offers companies a chance to give back and improve access to services to advance Youth-Focused Education, improve Mental Health, and increase Financial Stability.
Meet Our 2023 Campaign Co-Chairs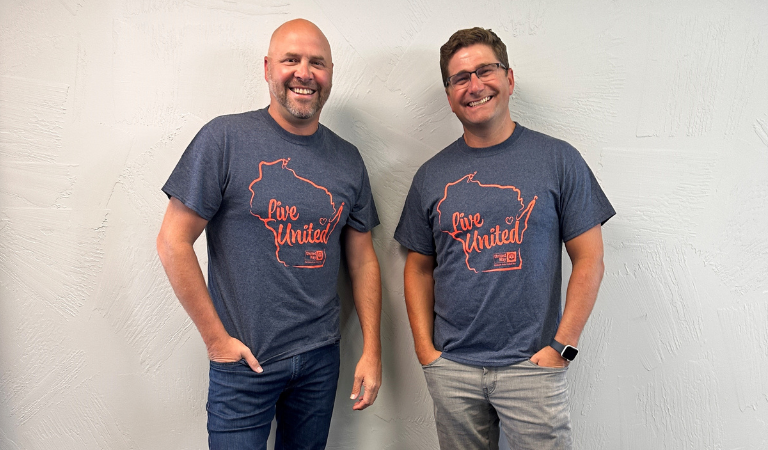 Dave Richter
Vice President of Operations
Silver Star Brands
Chris Nimis
Vice President of Product Management Amcor Flexibles
What is a Workplace Campaign?
A workplace giving campaign is a company-sponsored fundraising drive where employees contribute to Oshkosh Area United Way.
Workplace Campaigns make it easy for employees to give — through payroll deduction or other options. Donors can make small payments over the course of a year or all at once.

Workplace Campaigns educate employees about community issues — connecting them with their community and allowing them to make fact-based decisions.

A United Way staff member or volunteer supports each company. Your representative helps you set your goals and provides print materials to make your campaign fun, informative, and effective.
How does my company start a Workplace Campaign?