Oshkosh Area United Way (OAUW) helps as many people as possible by funding local programs that strengthen early childhood development, financial stability, and mental health. The funding process begins with the Community Investment Application, which is available to any organization with local programming focused on one of OAUW's three impact areas.
Each application is reviewed by a financial review committee to ensure the program is in solid financial standing. Once approved, applicants participate in a panel interview with the Community Investment committee. This committee includes over 30 community volunteers dedicating more than 500 hours to ensure Community Investment Grants are awarded to programs truly making a difference in Oshkosh and the surrounding area.
Thank you to the thousands of area leaders, supporters, and volunteers who have enabled United Way to create positive change in our local community since 1962.
The list below represents 2022 investments made through Oshkosh Area United Way to 44 community programs and their corresponding organizations: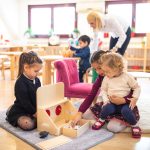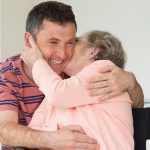 211
Access to Jobs
Advocacy
Back to School Fair
Be Great Graduate Mentoring Program
Be Well Fox Valley Food as Medicine
Bonus 10 Food Bucks Program
Community Clothes Closet
Community Engagement
Counseling
Counseling
Dolly Parton Imagination Library
Early Intervention Program
Education
Emergency Shelter
Employment Services
Empowerment Advocacy
English to Speakers of Other Languages (ESOL)
Eviction and Homelessness Prevention
Financial Counseling
Food for All
Food For Kids
General Educational Development (GED)
Growing Readers
Home Visits
Making the Ride Happen
Membership
Member Scholarships
OFD Mental Health Initiative
Oshkosh Area Home Delivered Meals
Radford Kids
Reaching Out
Resource Coordination
Respite
Rise Up
Road to Work
Robert Glass Focus on the Children Program
Sexual Abuse Treatment Program
Skills Enhancement Program
Social Emotional Mental Health Programming
Solutions Sober Living
Tiny House Village
Youth Mentoring Programs
Volunteer Income Tax Assistance (VITA)
United Way Fox Cities
GoTransit
Reach Counseling
Back to School Fair
Boys & Girls Club of Oshkosh
United Way Fox Cities
Oshkosh Saturday Farmers Market
The Traveling Closet
Covey
Reach Counseling
Samaritan
Oshkosh Area United Way
Valley Packaging Industries
Reach Counseling
Christine Ann Domestic Abuse Services
Lakeside Packaging Plus
Christine Ann Domestic Abuse Services
Oshkosh Area School District
Legal Action of Wisconsin, Inc
Goodwill Industries
Oshkosh Food Co-Op
Oshkosh Area Community Pantry
ADVOCAP
University of Wisconsin Oshkosh
Family Services of Northeast Wisconsin
Lutheran Social Services of Wisconsin and Upper Michigan, Inc.
Girl Scouts of Northwestern Great Lakes
Oshkosh Community YMCA
Oshkosh Area Fire Department
ADVOCAP
Boys & Girls Club of Oshkosh
Girl Scouts of Northwestern Great Lakes
Day by Day Warming Shelter
Covey
Oshkosh Area School District
Winnebago Literacy Council
Tri-County Dental
Reach Counseling
ADVOCAP
Boys & Girls Club of Oshkosh
Solutions Recovery, Inc.
Oshkosh Kids Foundation
Big Brothers Big Sisters
University of Wisconsin — Oshkosh