The Board of Directors of the Oshkosh Area United way consists of volunteers from our community who ensure that we can successfully carry out our mission. They meet monthly to oversee the programs, finance, policies, and the strategic issues of the United Way and ensure we are managing our resources in the best way possible to meet the needs of our community.
Board Position: Chair
Michael D. Rust, J.D. is the Executive Director of the Winnebago Conflict Resolution Center, Inc.
He has performed more than a thousand mediations, trained hundreds of mediators, and spoken to thousands. Michael is also the Licensee and Co-Organizer of TEDxOshkosh, a locally organized event created in the style and under license from TED.
Michael graduated from Carthage College with degrees in Neuroscience and Psychology before attending Marquette University Law School. He practiced law for several years before devoting his practice to conflict resolution. He has been involved with numerous organizations on the local, state, and national levels, but is excited to bring his passion to assist in the United Way mission for the Oshkosh community.
Board Position: Vice Chair, Investment Management & Audit
Amy, a Partner in Copper Harbor Investment Advisors, LLC has been advising clients through a fiduciary and investment management role since 1989.
Amy has an extensive background in trust and fiduciary services, as well as having been a senior investment advisor for a large regional accounting firm. She has had experience as Vice President and Trust officer at US Bank, NA, Senior Investment Advisor at Baker Tilly Investment Advisors LLC, and in family wealth and estate planning. She has also been involved in many community programs, including the Greater Oshkosh Economic Development Corporation, Mid-Morning Kiwanis, Oshkosh Public Library Board of Directors, Board President of EB Davis Child Care in Oshkosh.
Board Position: Vice Chair, Board Management & Secretary
Tina Schmiedel is currently a partner at Sareja LLC where she provides consulting services in strategy development, engineering, and project leadership to select clients.
Schmiedel recently retired as the Director of Strategic Initiatives at Oshkosh Corporation where she supported the development and execution of the global strategic initiatives for the corporation.
During her 12-year tenure at Oshkosh Corporation, she developed and executed best practices for market intelligence, market assessment, market plan development and new market entry for the corporation to support business unit priorities and new product development, as well as the integration of the marketing tools and requirements in the New Product Development Process. She supported the development and execution of the global investor relations strategy which included developing processes and best practices to execute the strategy and daily management items such as providing in-depth competitive, industry and investment analysis and perspective to management on an ongoing basis.
Following her retirement from Oshkosh, she continues to remain active in the Oshkosh community and with Michigan Technological University. Tina is married and has three children.
Board Position: Vice Chair, Allocations & Community Development
Jennifer is the owner of Community & Nonprofit Leadership Consulting, LLC. She has been involved with a variety of nonprofits from children to the elderly, health care to the environment, and early childhood to post-secondary education.
Jennifer consults nonprofits on fund development, program management, and organizational transition strategy throughout the state of Wisconsin.
She teaches for UW-Oshkosh, UW-Green Bay, and regularly guest speaks for UW-Madison and throughout the community on nonprofit topics.
Jennifer has played various roles with nonprofits over the years from a staff member, board member, intern, and volunteer. All of these experiences have inspired her to continue working in the nonprofit sector to bring results through working collaborations and making an impact in our communities.
Board Position: Treasurer
Nathan Kastein is currently the Vice President of Business Banking with Bank First, tasked with maintaining and developing business relationships in the greater Fox Valley region.
He has over 15+ years of banking experience with the last 11 years in business banking. He earned a bachelor's degree in business, majoring in finance and marketing from UW-Oshkosh, and an MBA from the University of Phoenix.
Nathan lives in Oshkosh with his wife and two children. In his spare time, he enjoys golfing, boating, traveling, and coaching the various sports teams with which his children are involved.
Chuck has served as the Vice President of Human Resources and Chief of Staff at Silver Star Brands (formerly the Miles Kimball Company) for the past 2 years. Prior to Silver Star Brands, he has been in Human Resource leadership positions at several companies in the Fox Valley.
In addition to being on the Oshkosh Area United Way Board Chuck serves as an Advisory Council member for the Fox Valley Technical College (FVTC) and the Oshkosh Aurora Medical Center.
Bryan Brandt is Oshkosh Corporation's Senior Vice President and Chief Marketing Officer. Bryan joined the company in October 2016 and currently leads the work streams of Global Marketing, Branding & Communications, Strategy Deployment, Enterprise Simplification, Quality & Continuous Improvement, and Organizational Change Management.
Bryan has been instrumental in growing the company's People First culture through creating vision, leading change, building high performing teams and executing strategic approaches that drive enterprise-wide results.
Prior to joining Oshkosh, Bryan was part of Bemis Company where he led various teams in sales, continuous improvement, transformation and marketing. Bryan studied at the University of Colorado at Boulder.
Mark joined the board in 2016, shortly after graduating from Leadership Oshkosh. He has worked at Blue Door Consulting in Oshkosh for 8 years and currently the Programming Team Lead and a Full-Stack Web Developer.
Born and raised in Milwaukee, he came to Oshkosh for to attend UW Oshkosh, graduating from the College of Business in 2003. He has 15 years of web and software development experience, all with companies headquartered in the Fox Valley.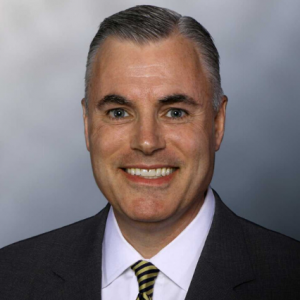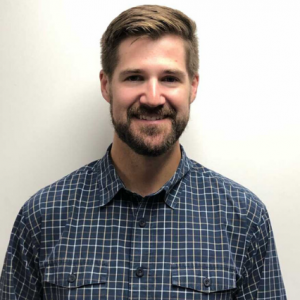 David is the Vice President and Chief Financial Officer of Hoffmaster Group, Inc. David previously worked for Newell Rubbermaid and Phelps Dodge Corporation in various financial roles.
He started his career with Deloitte and Touche in Detroit, where he served as a Loaned Executive to the United Way for Southeastern Michigan.
David is a Certified Public Accountant. He holds a Master in Business Administration from the University of Notre Dame and a Bachelor of General Studies degree with a concentration in Accounting from the University of Michigan.
Will was born and raised in Oshkosh. After obtaining a degree in Environmental Science from the University of Denver, he decided to come back to Wisconsin to pursue a career and a Master's in Business at the University of Wisconsin Oshkosh.
Will is currently the Director of Operations at CastlePierce.
He was elected to the board in January of 2018 and is excited to join the Oshkosh Area United Way to give back to the community that has played a significant role in his childhood and adult life.
Board members serve without compensation.