Community Celebration Registration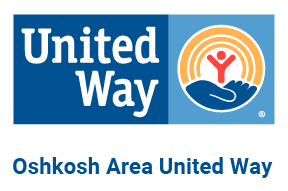 2020 Community Celebration
Our annual Celebration is a time to look back on the impact that we have made on our community. We will be showing you how your hard work has paid off as well as awarding our most generous campaigns for their contributions.
We want to thank all of you who have contributed to the 2020 Campaign. The Celebration will start at 12 p.m. and end around 1 p.m. on Thursday, March 4th, 2021. Due to Covid-19 protocols, we will be hosting the event over Zoom for the health and convenience of all those interested in attending. You can register below or click the Zoom link to access the event.

About Oshkosh Area United Way: Oshkosh Area United Way is a local nonprofit organization established in 1962. The mission of Oshkosh Area United Way is to improve the lives of our community members by leveraging people and resources to create innovative solutions to community needs. Give, advocate or volunteer at oshkoshunitedway.org.
Interested in learning more? Visit our Facebook page HERE, or email Ryan Surprise at ryan@oshkoshunitedway.org.