Be sure to save the dates for the following Oshkosh Area United Way events and programs.
Emerging Leader Social Hour - April 21, 2022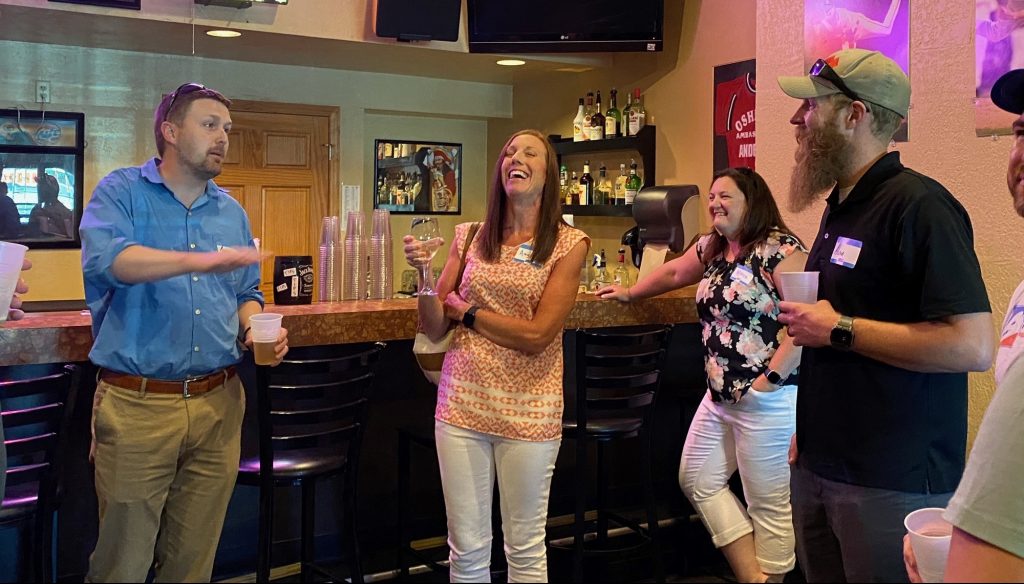 Are you 40 years or younger, have a passion for our community, and are looking for new personal growth and professional development opportunities?
The OAUW's Emerging Leaders invite you to join them at their April Social Hour, Thursday, April 21, at 4 p.m., at the OAUW Office, 21 W. New York Ave., to learn more about this network of passionate, young professionals, creating a lasting impact in our area.
As a member, you will find deeper connections with our community and other leaders through professional development, educational opportunities, volunteerism, and networking events. Through these unique opportunities, members leverage the power of United Way to connect, serve, and grow.
Watch our social media and website for more information about this April Social Hour and other upcoming events. We look forward to seeing you there!
Day of Caring - May 4, 2022
Golf To Give Charity Golf Outing - Wednesday, June 8, 2022
2022 Community Campaign Kickoff - Tuesday, August 16, 2022
TELTalk - Wednesday, August 24, 2022
Diaper Needs Awarenes Week - September 26-October 2, 2022
OAUW at Downtown Oshkosh Holiday Parade - November 17, 2022