New Historical Landmark Ornaments That Will Make an Impact
Oshkosh Area United Way is creating a series of ornaments, sponsored by 4imprint, that will feature historical landmarks to celebrate our area. Every year a familiar historical landmark in Oshkosh will be featured. Not only will these ornaments decorate homes, they will also provide hope for those in need. All ornament sale proceeds will go to community programs funded by Oshkosh Area United Way. These funds will impact the lives of our community's most vulnerable members, providing support through our early childhood education, financial stability and mental health initiatives.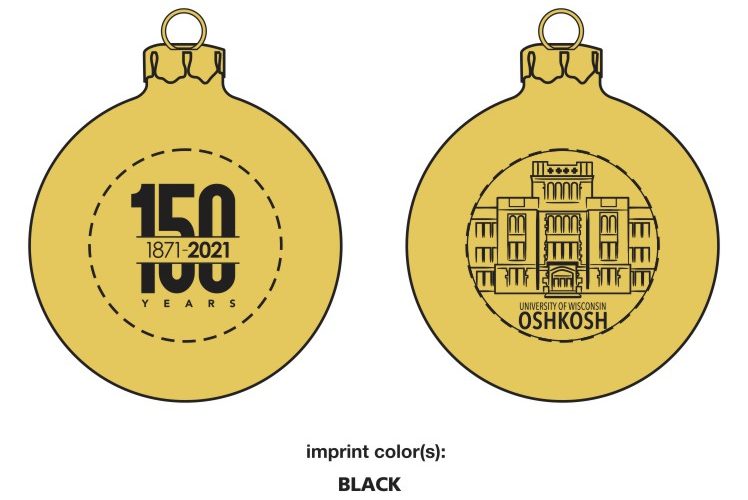 Ornament Featuring Dempsey Hall & UWO is Now Available!
Observing what makes Oshkosh special is a great way to celebrate the holidays. The 2021 ornament will recognize Dempsey Hall from the University of Wisconsin-Oshkosh while also honoring the school's 150th anniversary. Your purchase is sure to add more cheer this holiday season for those in need.
The historical landmark ornament for 2022 will be announced in November 2021.
Online Price: $16.50 (includes shipping and handling)
Other Ways to Purchase Your Souvenir Ornament
Ornaments are also available for $10 each at University Books & More, the Best Western Premier Waterfront Hotel & Convention Center, Carmel Crisp Cafe, the Oshkosh Coventions and Visitors Bureau, and the Oshkosh Area United Way office. 
About Oshkosh Area United Way: Oshkosh Area United Way is a local nonprofit organization established in 1962. The mission of Oshkosh Area United Way is to improve the lives of our community members by leveraging people and resources to create innovative solutions to community needs. Give, advocate or volunteer at oshkoshunitedway.org.
For more information, email oauw@oshkoshunitedway.org.