2022 Campaign Contributions
Leadership Giving contributions are the mainstay of Oshkosh Area United Way's individual giving. Donors graciously invested at the Leadership level during the 2022 community campaign! 
Alexis de Tocqueville Society members are United Way's most generous donors. Households who annually contribute $10,000 or more to create lasting, positive change in our community qualify as a Tocqueville member.
Emerging Leaders are young professionals under the age of 40 and have invested $500 or more to make an impact on our community. Emerging Leaders are noted with an *. 
Thank you for being part of the change in our community.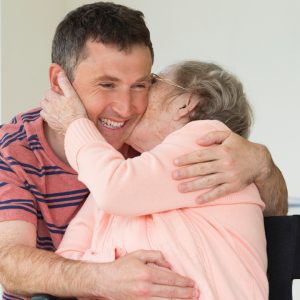 The lists below include 2022 campaign donations received on or before February 28, 2023. These lists were prepared with great care to ensure the accuracy of contributor information.
Should any errors or omissions be found, please contact the Oshkosh Area United Way office so we may extend our apologies and make corrections in the future.
Tocqueville La Societe National $100,000-$249,000
Tocqueville $10,000-$24,999
Anonymous (2)
D.J. Belter
Bryan & Sally Brandt
Paul & Peg Larson, M.D.
Michael Pack
Gary & Tina Schmiedel
Dr. & Mrs. Robert & Kimberly Sendele
Fred & Krista Stephan
Jeff & Ann Trembly
Anonymous (1)
Carol & David Cameron
Tom Harenburg
Clint Herrick
Bryce Ozak
Jennifer Skolaski & Pravin Mansukhani
Butte des Morts $2,500-$4,999
Anonymous (7)
Larwrence & Denise Bittner
Tim Bleck
Jonathon and Heather Branson*
Earl Caleb
John Carlson
Nichole Delfosse
Allen & Mary Ann Dilling
William Evans
Paul Gereau
Marjorie J. & Donald E. Griffing
Al & Diana Hartman
Aaron Holt
Brett Kerst
David & Barbara Kersztyn
Todd & Mary Krueger
James Kuschewski
Emma McTague
Paul Nugent
David & Carla Omachinski
Steve & Beth Oswald
Lisa Marie Rambol
Dave Richter
Kevin & Linda Schneider
David & Amy Sitter
Matt & Chelsea Stindt*
Anthony M. Wheel
Anonymous (6)
Tyler Berenz
Mei Bloechl
Karen Bowen
Ken & Jan Vrusda Family Fund
Mark Cyrulik
Pat & Cathy Davidson
Douglas Gieryn
Carey Harder
Kevin Harold
Nathan Kastein
Jean Erdman & Atty Thomas King
Bob & Jodie Larsen
Andrew & Karen Leavitt
Colin Meighen*
Molly J. Miller*
Michael Moore
Lisa Newcomb
Michael Pluchinsky
Edward & Margaret Potempa
Andrew Pribnow*
Karen Schneider
Schoen Family Charitable Trust
Edward Sebbas
Kevin Tubbs
Jennifer Valentine
Anonymous (14)
Mike Allen
Christine Amundson
Bengi Baker
Phillip Baker, D.D.S.
Dr. Robert & Margaret Bernstein
Jessica Borchardt*
Zachary Tipton Brandon*
Chris Butler
Ignacio Cortina
Jeff Dobrunz
Jon Doemel
Dave Dysinger
Lisa Engel
Tom Fischer
Steve Franzen
Dale Glen
Nathan Grose*
Jon Hammond
Brenda Hernday
Barbara Herzog
Susan Hildahl
Brenton Hinch*
Ethan Hollenberger*
Michael Hovanec
Patrick & Amy Hughes
Alex Hummel & Brenda Haines
Mark Hunsader
Jason Imhoff
Abigail Johnson*
Barent & Noreen Johnson
Grant Kieler
Galen Killam
Cassandra Knight
Johlena Landrum
Rory Leyden
Sally Mathison
Anne Miller
Jaimie L. Monnett
Andy Mugerauer
Justine L. Murphy*
John Nichols
Robert & Carol Niendorf
John & Jill Norton
Susan M. Panek
Renea Paulick
Warren & Darcy Pierson
Kathrine & Thomas Polnaszek
Ashlee Rahmlow*
Doug Reith
Mary Schellinger*
Lauren Schmitt*
Kent Schulte
Michael Scott
Kevin Sebo
David Shadick*
Paul Spangler
John Verich
Bruce Williams
Jennifer Williams
Joan Woldt
Anonymous (32)
Robert Anderson
Amy Ashton
Brady Baker
Marcus Baker
Joseph and Alice Bauer
Daniel E. Baumann
John Beck
Beltran/Zoglman
Debra Bennett
Kurt Benzel
Lindsey Biesack
Brian Binder
Kim Bluhm
Michael Bond
Renee Booms
Valerie Bowman
Peter Brace
Bethany Broeders
Mark Broker
Catherine L. Bromels*
Barbara & Gary Brown
Tammy L. Brown
Craig S. Buchholz*
Melissa Buhler
Mark & Karen Burns
Paul Burns
Molly Yatso Butz
Dennis and Carolyn Cada
Stephen Chagdes*
Brian Chicoine*
James & Kay Chitwood
David Cook
Kelly Dahse
Matthew Dankers*
Patrick Dedoyard
Adam DeLeeuw*
Rebecca DeVoe
Ron Docta
Glenn & Barb Doherty
Travis Draeger*
Melody Dretske
Christine Dudzinski
Eric C. Duwell, M.D.
Lorinda A. Eberle
Annie Elmer*
Nickolas Farley
Kristin Fassbinder
Paulette Feld
Michael & Carmen Filtz
Stacey Frank
Jason Freese
Jason Frohn
Susan Garcia Franz
Jack C. Gereau*
Carol Griesbach
David Groenier
Anastacia Hansel
James Harmes
Jason Havlik
Alissa Heise
Jacob Hense
April Hershman
Billie Jo Higgins
Julie Hoyt
Julie A. Jackson
Timothy Jacobson
Matthew Jaeger
Scott Jennings
Christopher R. Jobs*
Amy Jodarski
Katie Johnson
Linda Jones-Pierron
Meghann Kasper
Robert Ketter*
Jacquelyn Kiffmeyer
Brittany Klabunde*
Michael & Mary Kloepping
Kimberly Kohlbeck
Colette Kolb
Derek Kraege
Adam & Andrea Krueger
Deborah E. LaFontaine
Peter & Megan Lang
Matthew Langkau*
Michele Larson
Nicholas Lauer*
Ron Lee
Mike Lewis
Jason Mallek
Tanya Marcoe
David Marek
Christopher Martin
Jeff May
Dennis McClellan
Darcy McGraw
Carol & Joe McIlree
Thomas Meeks
Amiee M. Meyer
Amanda Mickelson
Jennifer Monroe*
Jini Monroe
Mitchell Murphy
Nader Nasr
Atty. Thomas Nesbitt
Joshua J. Nourse
Margaret O'Hara*
Christopher Osborn
Jay & Veronica Ottow
Amy Peters
Jared & Kendra Petersen*
Kyle Petersen*
Kristin Pick*
Thomas Pope
Becky Powers
Kathleen Propp
James Rabe
Lorenzo & Susan Pisan
Beth Roberts
Karina Rodriguez*
Mark Rohloff
Michael Rushing
David M. Salm
Chris Schabow
Dave Schmitz
Scott Schnabl
Ashley Schneider*
Thomas Schoenberger
Denise Schultz
John & Annie Schuster
Joan Schwartz
Edward Scully
Frank E. Seckar III
Arthur Shattuck
Jon Sheehy
Deepak Shattak
Stacey Snyder
Donna Speers
Joan Stahl
Mary Kay Steckel
Jenny Stelter
Matthew Stephani*
Brian G. Sterns
Jennifer Stiansen
Jason Stoflet
Alec & Donna Streeter
Chris Sutherland
Dr. Loren & Judy Swanson
Patricia Toraason
Carl B. & Chris Tower
Benjamin Tremble
Andrew Ulman*
Steven Utecht
Benjamin Vandermolen*
Doua Vang
Michael Vaughan
Stacy L. Verwiel
Susanne Vettemoseley
Ruth Vorpahl
Michael Waters
John & Rikki Wearing
Thomas & Susan Werblow
Peter Westort
Tony Wihlm
Darrell Williams
Jay Williams
Christy Willis
Wayne Winistorfer
Dean Woelfel
Paul Q. Wojahn*
Joseph Workman*
Jeff Wright
Bill Wyman
Maxwell Wyman*
Por Choua Xiong
Tim & Judy Young
Sarah Zimmerman
We celebrate a great year for participation from local organizations with more than 60 companies investing in the community campaign! We extend our gratitude to all who participated with our top-level companies listed below.
Amcor Flexibles
JEK Foundation, Inc.
City of Oshkosh 
Silver Star Brands
Bergstrom Automotive
Hoffmaster Group, Inc.
SNC Manufacturing Co.
Ascension Wisconsin
UW Oshkosh Staff & Retirees
Mercury Marine
Blended Waxes
Pacur LLC
Oshkosh Area School District
Winnebago County
Administration (OASD)
GN-StrataGraph
Oshkosh Area Community Foundation
Festival Foods
J.J. Keller Foundation, Inc.
Community First Credit Union
Oshkosh Coil Spring
U.S. Bank
Associated Bank
U.S. Bank Foundation
Bank First
Blue Door Consulting, LLC
Rhyme Business Products
CLA
Powergrid Solutions Inc./AZZ
Brunswick Public Foundation
Keenline Conveyor Systems
Verve, A Credit Union
Wisconsin Public Service Foundation
4imprint
ITW National #1
Muza Metal Products
Herb Kohl Philanthropies
Lakeland Care
Fox Valley Savings Bank
ThedaCare
Old National Bank
BMO Harris Bank
Oshkosh Area United Way
Copper Harbor Investment
Fox Communities Credit Union
Peace Lutheran Church
UPS
Oshkosh Southwest Rotary Club
Oshkosh/Winnebago Housing Authority
FedEx
Sargento
Oshkosh Herald
Wisconsin Public Service
Robert W. Baird & Co.
Independent Financial
Windward Wealth Strategies
Evergreen Retirement Community
Capital Credit Union
A.P. Nonweiler Company
Winnebago Mental Health Institute
United Health Group
ADVOCAP
Fox Valley Technical College
Hydrite Chemical