August 6 TELTalk Registration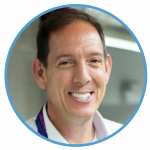 "Exceeding Expectations In A High-Expectations World"
Thank you for joining the 2nd annual Oshkosh Area United Way TELTalk! In case you missed Tom's presentation, you can watch below!
Stay tuned for our next event coming January 2021!
ABOUT TOM BISIGNANO: Tom Bisignano, CFEE is an Executive Producer of Live Shows, Spectaculars, and Special Events. He has a diverse blend of talents with an extensive background in the ideation, creation and delivery of large-scale events and entertainment productions. Tom has experience in multiple disciplines, including operations, entertainment, marketing, synergy, media and special events.
Tom is the Senior Vice President of Special Events for the, 2022 Special Olympics USA Games, to be held in Orlando in June of 2022. Previously Mr. Bisignano has held senior-level positions in both the Entertainment and Marketing divisions at The Walt Disney Company. He was Director of Special Events for Walt Disney Parks & Resorts for over a decade. In this role, he was responsible for a portfolio of annual attendance and revenue-generating Signature Events at Disney Theme Parks as well as the production of Media Events, Corporate Shows, and Grand Openings.
Tom has developed and delivered Ceremonies with FiveCurrents including the Emmy nominated Opening Ceremony of The Olympic Winter Games in Sochi, Russia, the European Games Opening and Closing Ceremonies in Baku, Azerbaijan and The National Day Celebration in Abu Dhabi, UAE.
In addition, Tom was the Senior Director of Entertainment Events at Universal Studios. During his tenure at Universal, he was Senior Producer for the Grand Opening of Universal's newest Theme Park, Volcano Bay, as well as the executive in charge of producing all Corporate Events, Marketing Events, and meetings.
Tom produced the Opening and Closing Ceremonies for the Warrior Games in Colorado Springs, USA. He has served as the Chairman of the World Board for the International Festival and Events Association and serves on the Board of Advisors to Pictureworks. In 2019 Tom was inducted into the International Festival and Events Associations Hall of Fame.
ABOUT EMERGING LEADERS: The Emerging Leaders program through Oshkosh Area United Way provides early-to-mid career professionals an opportunity to further develop leadership skills, network with like-minded individuals and elevate their commitment to making a difference in the community.
Interested in learning more? Visit our Emerging Leaders page HERE, or email Candice Lane at candice@oshkoshunitedway.org.
An Emerging Leaders event presented by Oshkosh Area United Way and United Way Fox Cities